RGE Incentives & Programs
OptimizEV Home Charging Incentive Program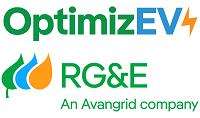 OptimizEV is a smart charging incentive program available to NYSEG/RG&E residential customers who own or lease an EV with an L2 home charger.
By participating in OptimizEV, you'll earn incentives and help to create a more sustainable future, simply by adopting a smart EV charging routine that shifts the bulk of your charging to off-peak times to help balance the electrical grid and drive down energy costs.
OptimizEV offers two tiers of participation, so you can select the option that best suits your home EV charging routine. Regardless of the tier you choose, you'll enroll, participate, and receive insightful feedback via our easy-to-use mobile app or web portal hosted by our technology partner ev.energy

RGE Time of Use Program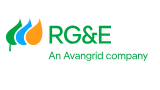 If the OptimizEV program isn't right for you, the EV Time Of Use Rate Plan may be a good option. This plan allows you to adjust your charging schedule to make an impact on your monthly electric bills.